Welcome to Boston Bat Removal.com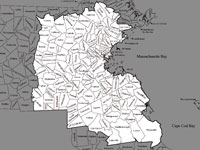 Our service area.
Based in Greater Boston Massachusetts, we provide humane animal removal services. Please use the menu on the left to learn more about us and the services that we provide. Our service area includes all cities and towns inside route 495 and the Metro Boston Area. Do you have questions? Please visit our contact page.
Our main area of expertise is providing Bat control in Massachusetts. We also provide Squirrel control in Boston and the surrounding areas.
---
Bats

From the quiet suburban areas of metro-west to downtown Cambridge, bats are found in great numbers throughout our service area. In urban areas we find small colonies of bats in lots of houses. In the areas close to Route 495 we see larger colonies of bats because the houses and buildings are not as numerous. We are experts at getting rid of bats and we provide professional bat control services throughout the Greater Boston Area.
Squirrels

Gray squirrels are also found throughout our service area. These critters are a pest for homeowners in the city as well as rural areas. Flying squirrels on the other hand are found mostly in the rural and suburban areas along the route 495 belt. We have been providing professional squirrel control in Massachusetts for many years. If its gray squirrels chewing their way into your home or flying squirrels keeping you up at night we can help.
Birds

Bird control in Boston usually means a pigeon problem. Occasionally we remove starlings and oth